The Duraflex International Corporation located in Reno, Nevada, makes Duraflex Diving Boards and Duraflex Diving Stands (formerly called Durafirm Diving Stands) which are considered the finest competitive diving equipment in the world. Their products include the top of the line model 16-foot Modified Maxiflex Model "B" (Cheeseboard) Diving Board, in addition to the 16-foot Duraflex Diving Board and the 14-foot Duraflex Diving Board. Duraflex Diving Equipment has been used exclusively in all major national and international competitions sine 1960.
Prior to purchasing a any of these Duraflex springboard models, each customer must understand the specific requirements involved in that purchase including pool depth and distance, shipping costs, and pool deck installation parameters, and then request a quote. Please review the easy to understand steps below to aid you in your purchase and let us offer you congratulations on the purchase of a new Duraflex Springboard!
In order to purchase a Duraflex Diving Board, please follow these steps:
Confirm that your pool "meets or exceeds" the current FINA / USA Diving / NCAA / NFHS depth and dimensions for a competitive diving well. Both the FINA Depth and Distance Matrix and FINA schematic drawings are available below for download.
If your pool does "meet or exceed" these minimum depths and dimensions, a letter must be submitted to Springboards And More stating this fact, and must be signed by an individual authorized to make such a declaration. This letter must be submitted by mail, fax or email prior to finalizing a contract (please refer to our Terms and Conditions) to purchase a diving board.
While we can quote the price and shipping for any diving board, prior to a final transaction and shipment we must have this statement as a matter of record.
SAMPLE LETTER
"I have reviewed the 2013 FINA / USA Diving / NCAA / NFHS Depth and Dimensions Chart and have compared those requirements to the depths and dimensions of the diving well at (INSERT YOUR SCHOOL OR POOL NAME HERE).
"The pool at (INSERT YOUR SCHOOL OR POOL NAME HERE) where this diving board or diving stand will be installed and used meets or exceeds all of the current minimum depths and dimensions required for a competitive diving well as required by FINA, USA Diving, the NCAA, or the NFHS.
"I am authorized by the aforementioned organization to make and sign this statement as fact."
If your pool configuration is similar to FINA Standards, but not quite exact, please call us to discuss your particular situation as there are alternatives that are available.
Are you purchasing a diving board(s) and diving stand(s)? If so only one letter per purchase is required. Additionally we will keep your letter on file for future purchases.
NOTE: If you are planning to install Duraflex Equipment at your backyard pool -- either your contractor or architect must submit this signed letter on their letterhead -- it cannot come from the home owner.
Confirm the diving board model you wish to order. If you are replacing an existing board -- retrieve the serial number of you current board. We need this information even if you are looking to upgrade or down grade your diving board model.
Available Models: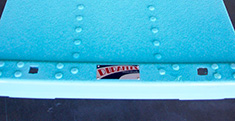 The lead time (defined as the date of order to date of shipment) for Duraflex Springboards changes throughout the year depending on how many orders that the factory receives. Diving Board lead time can be as short as 1-2 weeks or as long as 4-5 weeks.
Usually, the lead time for diving boards is shorter than the lead time for diving stands; however, if you were to order both a diving board and a diving stand, the longer of the two lead times would be in effect since the factory will ship all of your equipment at the same time. Please refer to our Duraflex Ordering Information Sheet below, or give us a call.
Please submit a request for a quote to our office by phone, fax, or email.
We will prepare a price quote for you including shipping charges and required paperwork based upon the information you provide in your quote. Please be very accurate with your responses.